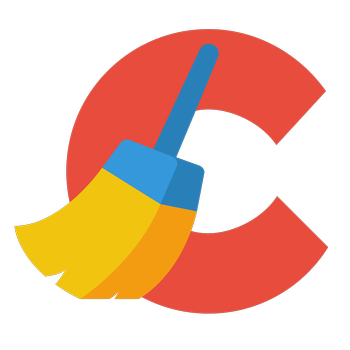 File Size: 30 MB
CCleaner is an application for system optimization and user safety. Removes unused and temporary files, making Windows faster and freeing up space on hard drives.
Features:
Removing traces of Internet surfing.
Removes browsing history, cookies, temporary files and download history in all popular browsers - Internet Explorer, Opera, Firefox, Google Chrome, Safari.
Removing traces of work in Windows.
Clipboard, Windows temporary and log files, recent documents list (in the start menu), search history, trash files, memory dumps, obsolete Prefetch data in Windows XP.
Cleansing data from other programs.
CCleaner also cleans up temporary files and lists of recently opened files of other programs, for example: Media Player, Safari, eMule, Kazaa, Google Toolbar, Netscape, MS Office, Nero, Adobe Acrobat, WinRAR, WinAce, WinZip and others ...
Cleaning and optimization of the registry.
The built-in registry cleaner allows diagnostics by identifying problems and identifying unused entries. Unused file extensions, ActiveX controls, ClassID, ProgID, shared DLLs, links to removed from the system fonts, help files, icons, invalid shortcuts, and much more are removed.
Using CCleaner is safe for the system.
This program is designed to be simple and safe to use. CCleaner contains multiple levels of validation, so you can be absolutely sure not to remove any information necessary for the system to work.
Another useful feature is complete file erasure.
CCleaner also has the ability to completely delete files from the disk with several rewriting cycles, which does not allow you to restore them in any way.
Features of the version:
General information:
Type: installation, unpacking portable
Languages: Russian, english, multilanguage
Activation: key + branding.dll
Additionally: CCEnhancer, Telemetry block
Command line options:
Silent install Free: /S /IF
Silent install Business: /S /IB
Silent install Technician: /S /IT
Silent install Professional: /S /IP
Unpack portable Free: /S /PF
Unpack portable Business: /S /PB
Unpack portable Technician: /S /PT
Unpack portable Professional: /S /PP
Block telemetry: /TM
Remove Driver Updater: /DU
Remove Performance Optimizer: /PU
Do not create desktop shortcuts: /ND
Do not create Start menu shortcuts: /NS
Select install locations: /D=PATH
The /D=PATH parameter should be the last one
. For example: CCleaner.v5.49.6856.exe /S /IF /D=C:\MyProgram
Telemetry blocking:
Visible installation/unpacking - checkbox "Block telemetry"
Hidden installation/unpacking - parameter /TM
Manual blocking via hosts:
0.0.0.0 analytics.ff.avast.com
0.0.0.0 ipm-provider.ff.avast.com
0.0.0.0 license.piriform.com
0.0.0.0 license-api.ccleaner.com
0.0.0.0
www.ccleaner.com
0.0. 0.0 shepherd.ff.avast.concc.avast.com
0.0.0.0 ncc.avast.com.edgesuite.net
0.0.0.0 ip-info.ff.avast.com
OS:
7 SP1 (32-bit) 7 SP1 (64-bit) 8.1 (32-bit) 8.1 (64-bit) 10 (32-bit) 10 (64-bit)
Whats New
HOMEPAGE

Download From Rapidgator
Download From Nitroflare